On the 25th anniversary of Princess Diana of Wales' tragic passing, we're reminded of the enduring impression she left on the world. Having wed into the Royal Family in 1981, Princess Diana's divine grace and empathy won her the loyalty of the public, crowning her the 'People's Princess'.
---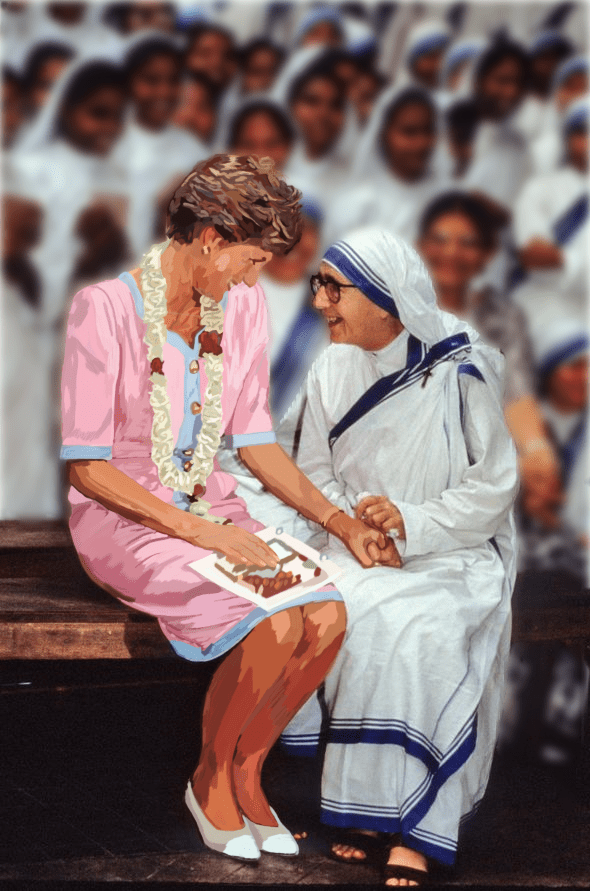 Diana was born in Sandringham, Norfolk in 1961 and grew up with her three siblings. In all of her transparency, she'd later admitted to tolerating a troublesome and unstable childhood. Her parents' disappointment in birthing another girl left Diana as an overlooked and often ignored child. Nevertheless, she was free spirited and 'remained intact, true to herself', as her brother (Charles Spencer, 9th Earl Spencer) said in his eulogy. She was regarded as an unconventional royal; embellished as a style icon of her generation, and described as relatable to the people.
Princess Diana quickly discovered that her calling was in helping others. Having previously cared for children, she took advantage of her position and became widely recognised for her most loyal dedication in her contribution to charities and visiting the ill.
One of her most recognisable moments was in 1988, she'd visited Harlem Hospital Centre and made the heartfelt gesture of hugging a seven-year-old boy with AIDS. The following year, she visited a leprosy hospital in Indonesia and physically interacted with those who had suffered with the disease. She fought to change the stigma that leprosy could be contracted through contact, "It has always been my concern to touch people with leprosy, trying to show in a simple action that they are not reviled, nor are we repulsed" she proclaimed.

Her love in helping others bloomed even more so after her meeting with Mother Teresa of Calcutta in 1992. The 82-year-old missionary had seen Diana's genuine concern for the poor, likewise Diana was inspired by Mother Teresa and was keen to follow her example. A letter Diana had penned to her butler Paul Burrell illustrates the impact of their encounter.
Letter from Diana on Mother Teresa
'Today, something very profound touched my life – I went to Mother Teresa's home in Calcutta and found the direction I've been searching for all these years.
The sisters sang to me on arrival, a deeply spiritual experience & I soared to such great heights in my spirit.
The light shone from within these ladies, saints for want of a better word – such love came from their eyes and their touch was full of warmth.
I was then taken by Sister Federica to the chapel to pray with the novices & sisters – they sang the Lord's Prayers & with our shoes off we prayed together on our knees.'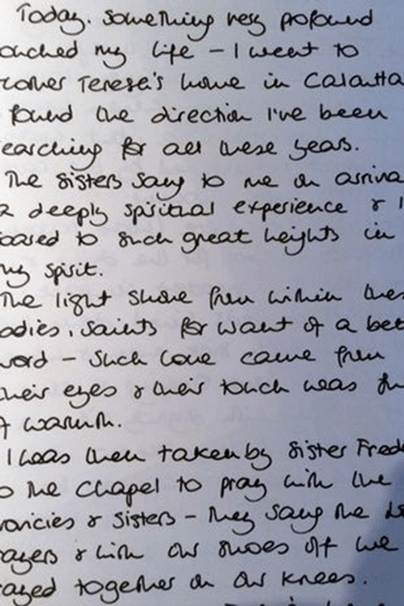 An unlikely friendship flourished. They met several times before Diana's passing, including a visit in New York at the Missionaries of Charity Convent, after which, Diana provided a home in Washington DC to shelter homeless unmarried pregnant women.
Throughout her life, she was President or Patron of over 100 charities and became an active campaigner to abolish the use and manufacturing of land mines. The International Campaign to Ban Landmines won the Nobel Peace Prize only a few months after her passing, a milestone which wouldn't have been achieved without her.
The impact she left on public was evident by the record number of viewings recorded on the day of her funeral, peaking at 32.10 million in the United Kingdom alone. Diana's death had left a void in the lives she encountered, and in those she hadn't. Our grief and her legacy continue even a quarter-century after her passing.