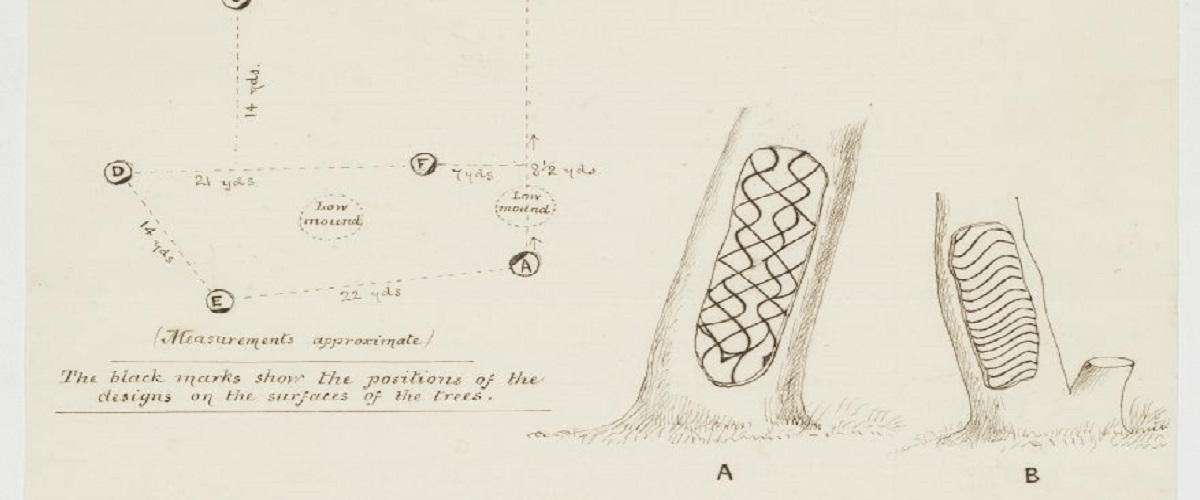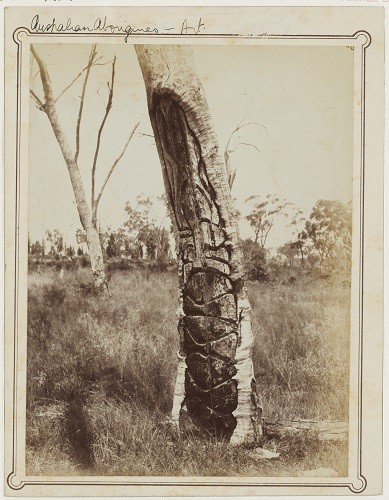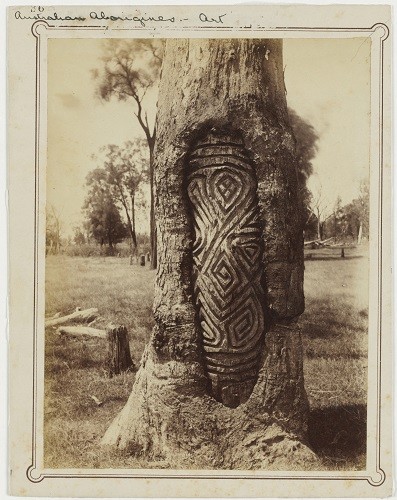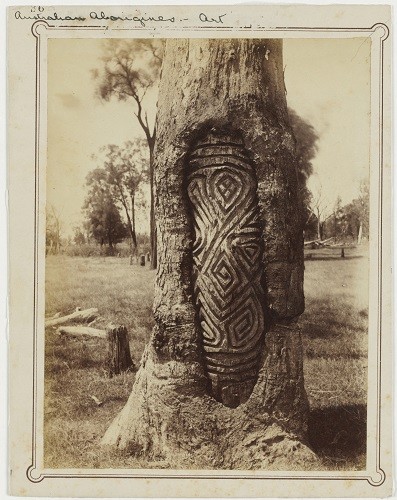 Tree carvings
5 February 1894

Dear Sir,
I enclose sketchings of carvings on trees, believed to indicate an Aboriginal Burial-ground, situate half a mile from Burburgate Head Station, + seven miles from the township of Gunnedah, about 150 yards from the right bank of the Namoi River. The trees are box, six in number, + their relative position + leaning towards the cardinal points is shown in the plan. The cuts are at present from ¾ in to 1 inch deep.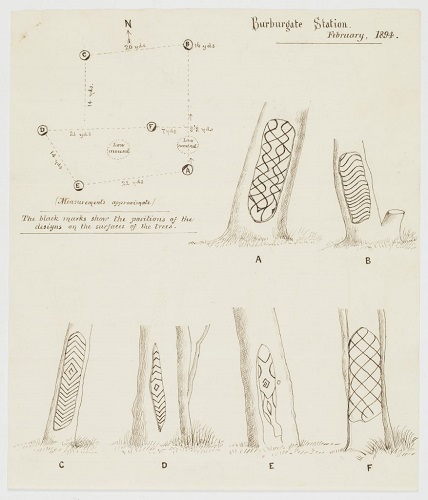 Tree carving 1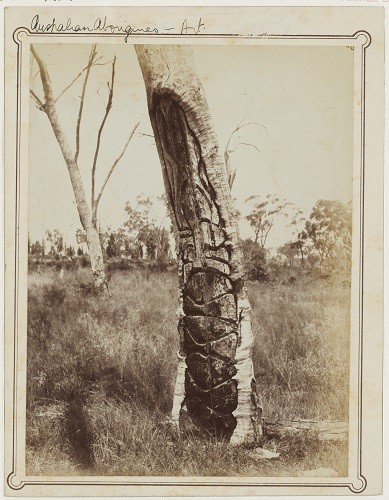 For thousands of years the Aboriginal people of New South Wales carved trees as cultural markers, to mark graves and serve as a warning to passers-by of the spiritual significance of the area. The trees were usually located near riverbanks.

Across the late nineteenth century, white settlers moving to areas like Gunnedah in the north of the state, cut down and defaced carved trees, thereby removing the evidence of previous Aboriginal occupation.
Tree carving 2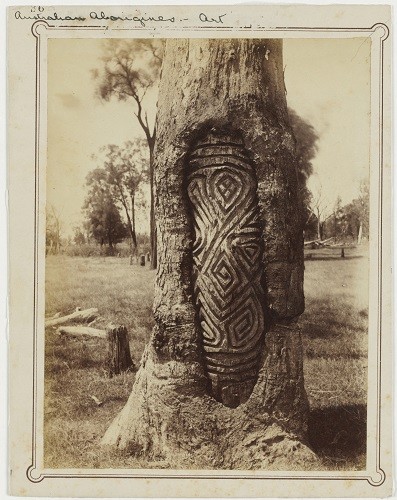 Other settlers were less destructive and made attempts to document and theorise the carvings. A bookkeeper at Burburgate Station in Gunnedah named Matthew Thomson sent a letter to the Royal Anthropological Society of Australia in 1894. In it he included ink and pencil drawings of some five sacred trees that he encountered near his place of work.
Tree carving 2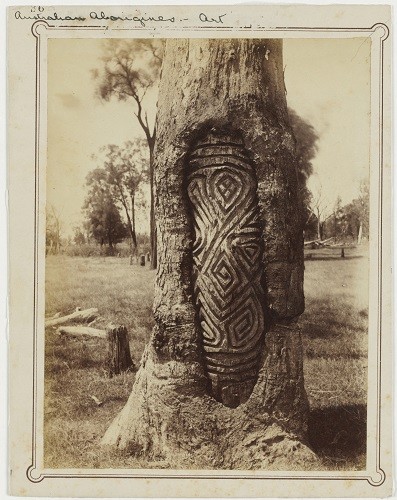 For thousands of years Gunnedah was inhabited by people of the Kamilaroi nation, which means "Place of White Stones" in their language, Gamilaraay. The carvings attest to the sacred nature of trees in the Kamilaroi cosmology, and show how trees were used to reinforcing spiritual connection to the land.